Over the past few months Kate Farrell and Jasmeen Kanwal from the Data Education in Schools team, as well as some of the 4th year Informatics students on a University of Edinburgh 'Computing in the Classroom' course, have been heading to Fife to help out with some 'Speedy STEM' events.
Organised and run by Fife College 'Speedy STEM' involves volunteers from STEM enrichment organisations going in to Fife Secondary schools to work with S1-S3 learners.
The Data Education in Schools team have been running a graphs quiz and setting jelly bean graph challenges (although sometimes we use Haribo sweets instead!).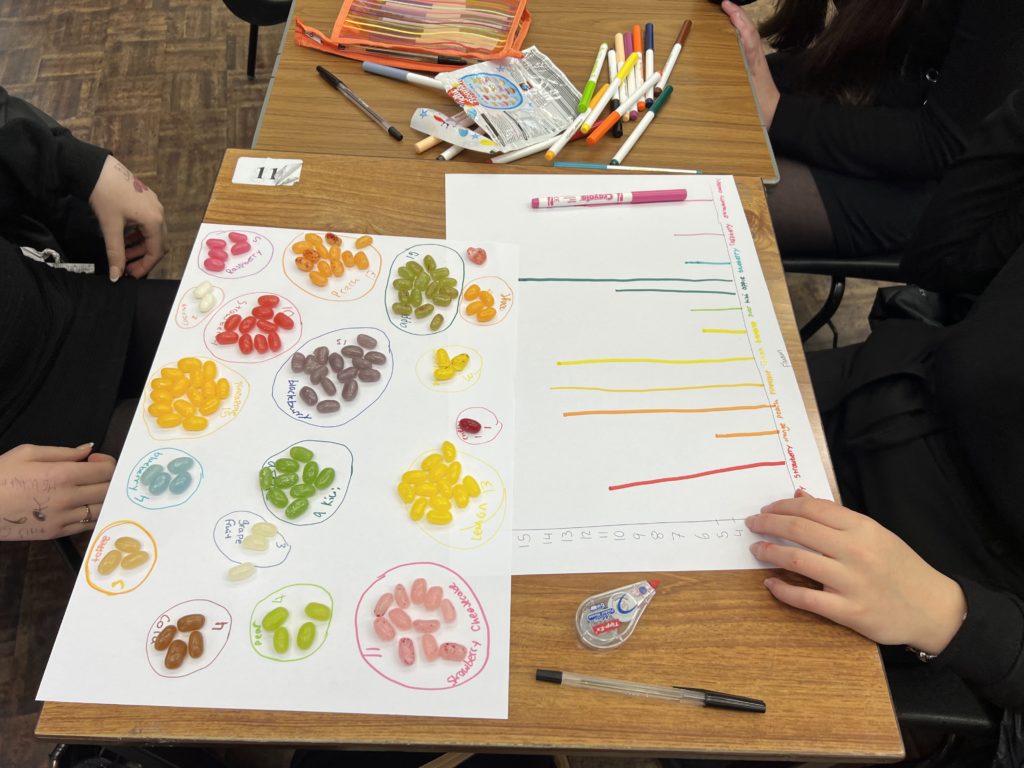 The Informatics students have been challenging learners to program tiny Ozobot robots using different colours of felt pen lines!
Speedy STEM events have been great fun for the learners and the volunteers, and we can't wait until the next sessions!
Find out more
Kate Farrell and Jasmeen Kanwal