Make a Micro:bit Monster and put it to work collecting data for you! In this lesson, learners will code a micro:bit to show a face and make sounds, as well as sense the ambient temperature. The learners can then design a papercraft monster to fit round the micro:bit, and decide where in the classroom or school they will put their monster.
They will then collect temperature readings from their monster over a time period, chart these on the provided graphs, and compare their graphs with others to answer questions such as: what is the hottest/coldest part of the classroom?; what is the hottest/coldest time of day in each location?; is the outside temperature too warm to wear a coat at breaktime?; when the classroom goes above/below a certain temperature, does it correlate with our ability to learn?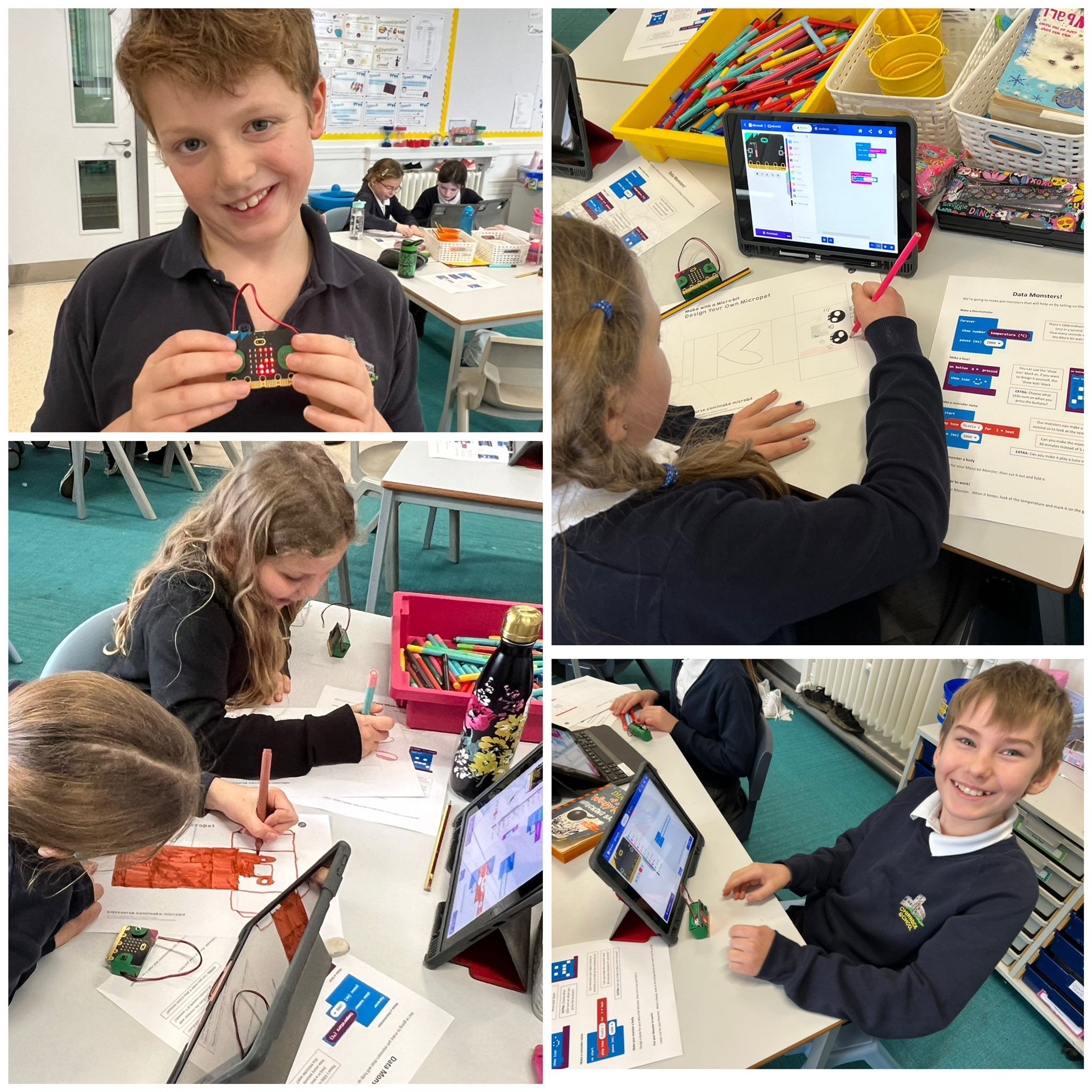 Learners at Duns and Chirnside Primaries in the Scottish Borders making their Data Monsters.
Materials required:
Printable resources:
Extension activities
Other useful resources for working with microbits
Micro:bits for P1-4!
The above activity is ideal for Level 2 learners (P5-7) but if you have a mixed-level class, or want to try using micro:bits with your P1-4 learners, we have a resource for you, successfully tested with Level 1 learners!
Print out our PDF handout or alter our editable Word doc to meet your needs. We have used a large dyslexia-friendly font, with sparse text, friendly to early readers.
If you require any of these documents in an alternative format, such as large print or a coloured background, please contact dataschools@ed.ac.uk or Data Education in Schools, Moray House School of Education and Sport, Holyrood Road, Edinburgh, EH8 8AQ